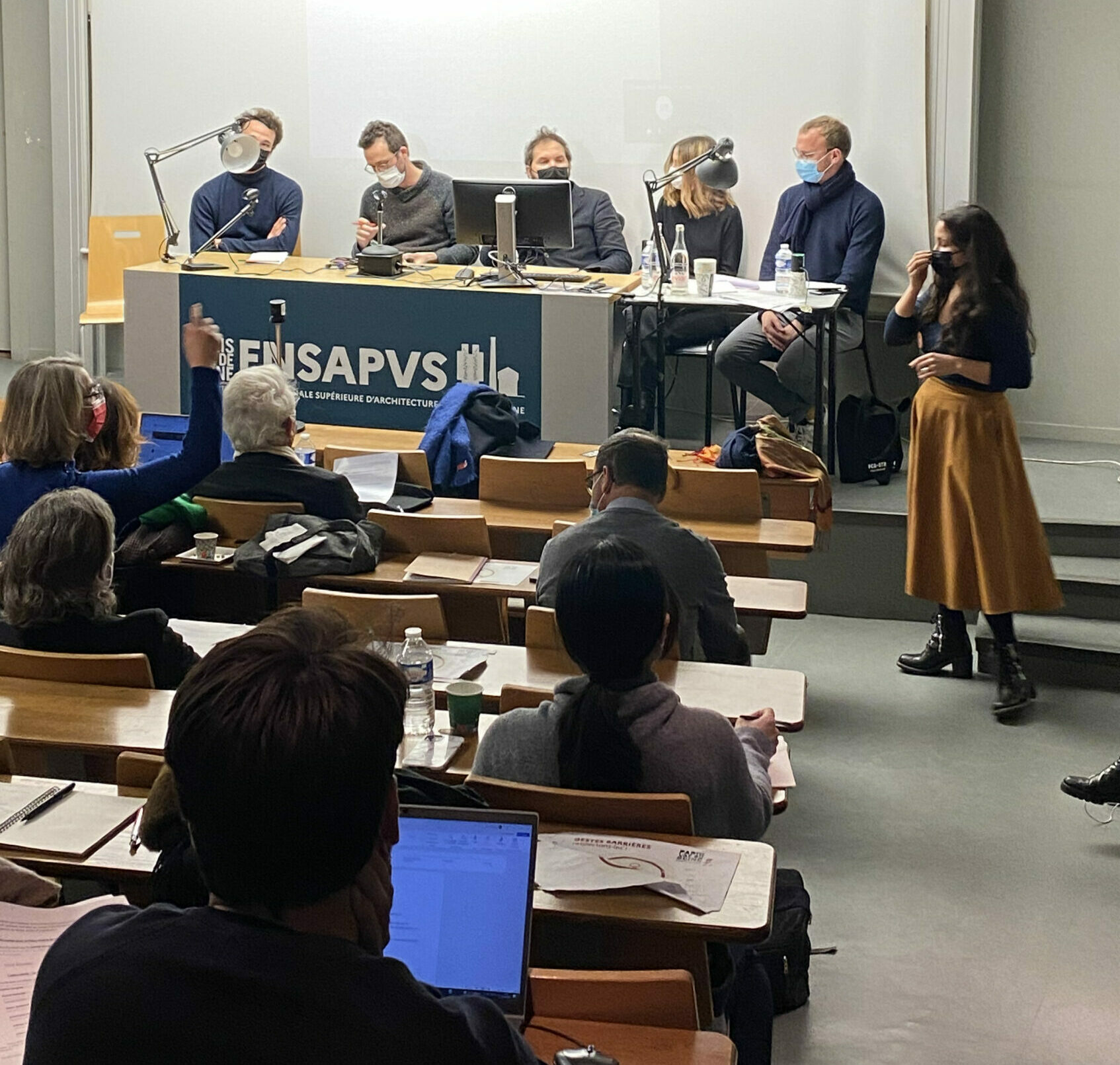 Review of the study day about "The CIFRE doctorate and project-based research in architectural agencies", which took place on Friday, December 3rd.
Sophia Verguin, a PhD student at the agency, chaired a round table discussion about research from the agencies' perspective.
During this exchange, the structures TVK, LAN (Local Architecture Network), Groupe Kardham, #TheWhyFactory (MVRDV) and PCA-STREAM | Philippe Chiambaretta Architecte raised interesting perspectives of reflection.
👉 For several years, the agency has welcomed PhD students who explore our areas of activity related to their research, share their knowledge with us and structure our R&D axes. They take a different view of our projects, and benefit from concrete field research alongside us. A mutually enriching association.
Congratulations to the whole team for organising this fascinating day!
Sophia Verguin, Marina Khemis, Marie Prel, Jacques Veyre de Soras, in partnership with the #CERILAC (Université de Paris), the #LéaV (Ensa Versailles) and the #bureau of architectural urban and landscaping research of the Ministry of Culture.