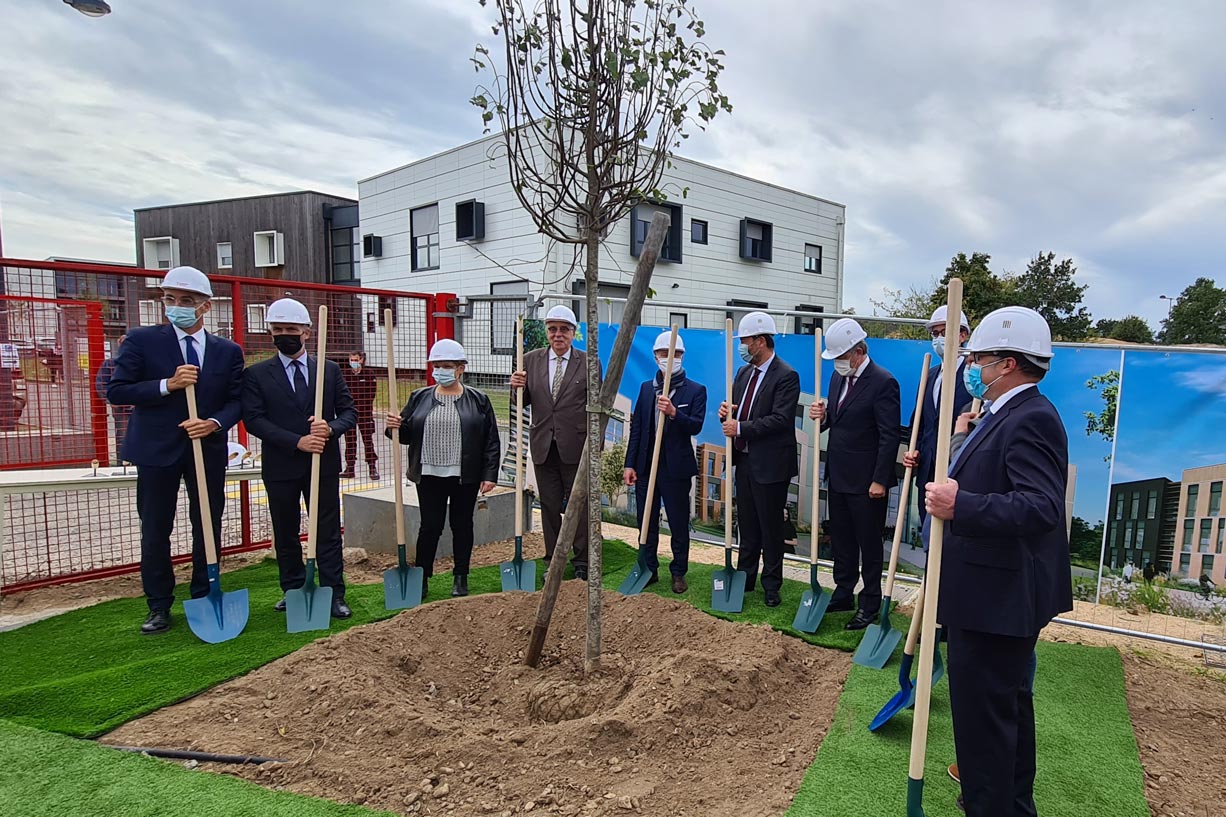 On Friday October 1st, the first tree of the future tertiary site of the Financial Centre of La Banque Postale in Olivet was planted.
In the presence of Matthieu Schlesinger, the Mayor of Olivet, and Philippe Heim, the President of La Banque Postale, a linden tree was planted, a symbol of the beginning of the work.
Michel Mourlot, an architect from the agency and a partner, was on site to present the project.
Developed on a plot of 18,000 m², this project will include 10,000 m² of offices spread over 3 buildings, and will be completed in 2023. It will host all of the tertiary activities of the Orléans Financial Centre. The real estate complex will be deployed in accordance with the specifications of the landscape and architectural recommendations of the ZAC of the business park of the Mill. The landscaping of the site is also supported by the agency.
Discover the project video: