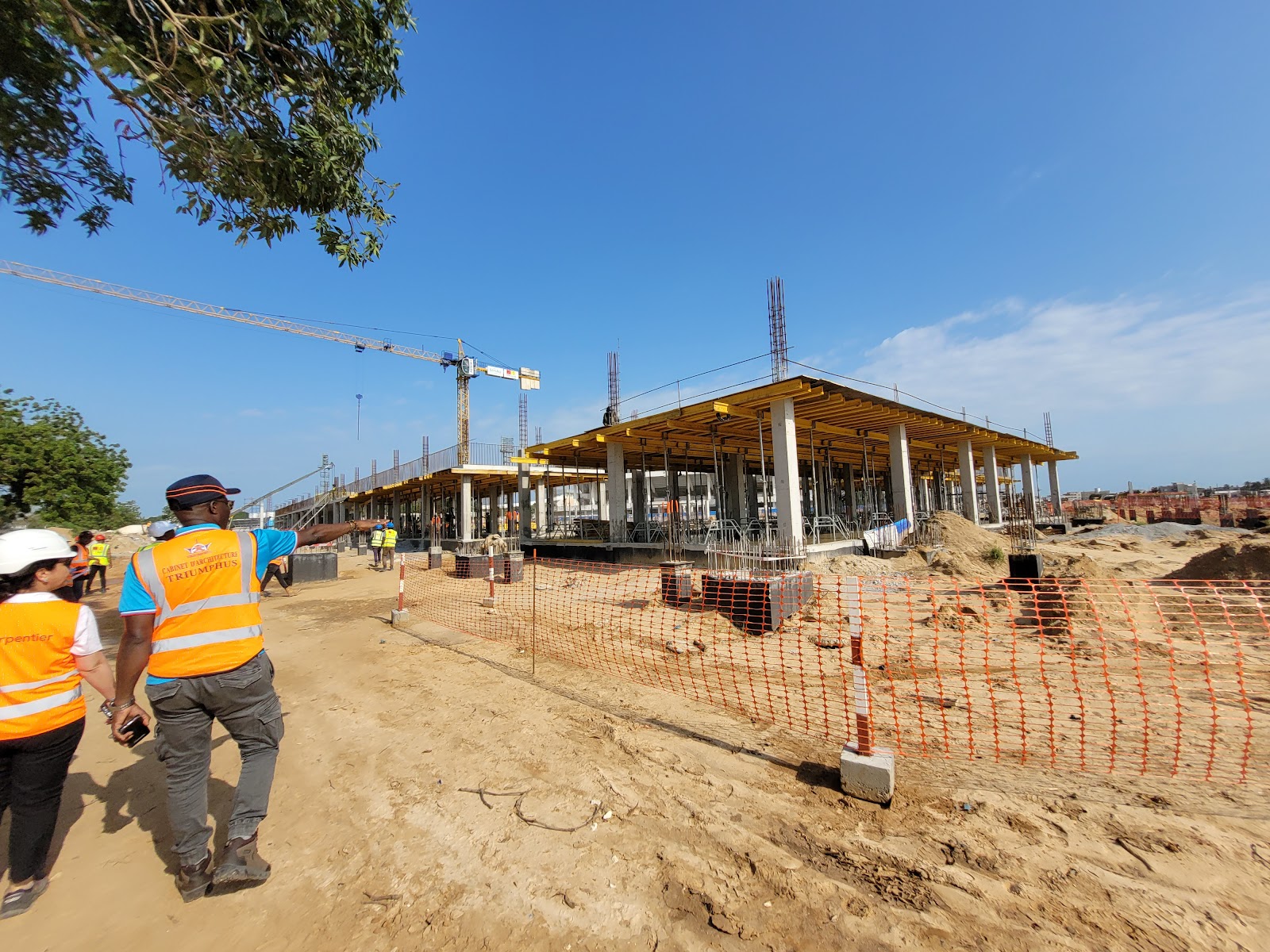 The GMK mixed-use project began with a study of a general urban development plan to position, organize and size all the sports and commercial facilities in the GMK complex, making it a district open to the city of Cotonou. It includes the creation of market halls and a range of sports facilities.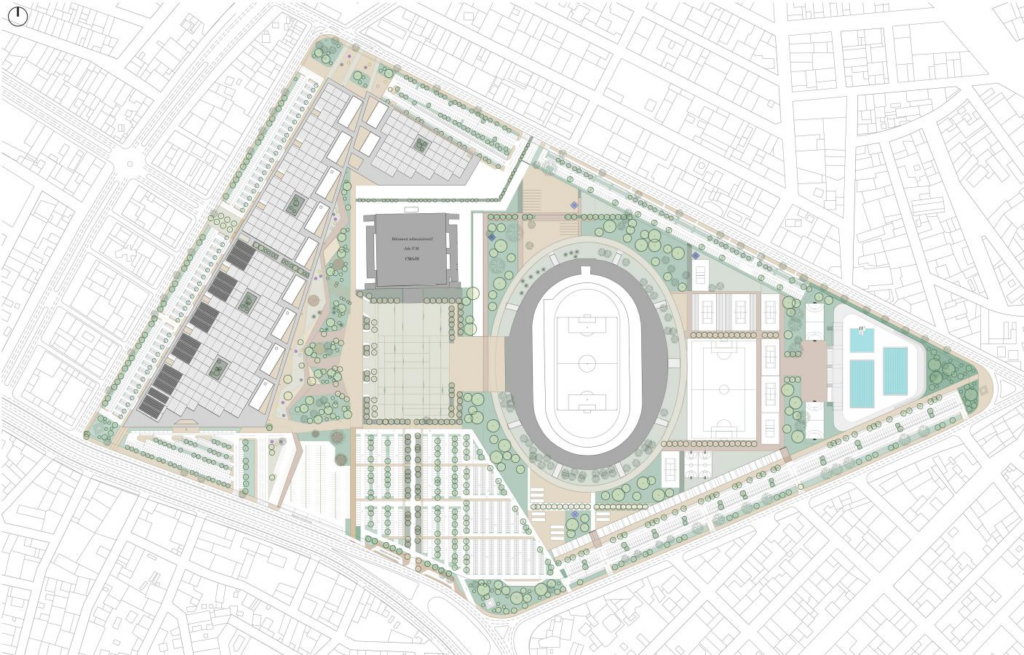 Once the first phase, known as the design phase, had been completed, we moved on to the second phase of the project: the operational part, more commonly known as the construction phase.
Jean-François Bailleux , who is in charge of the DET part of the project, reminded us that Arte Charpentier is supervising the mission, but has subcontracted it to local partners, notably TRIUMPHUS (VISA/DET). The site organization is carried out with their assistance, as they are Arte Charpentier's relays on site.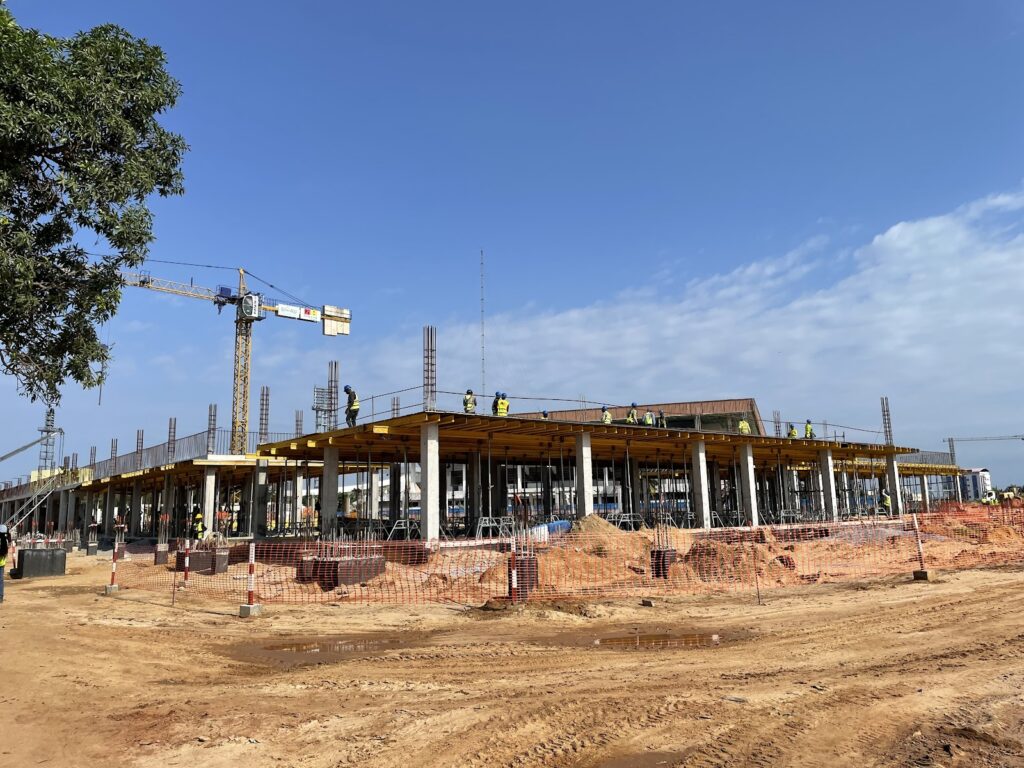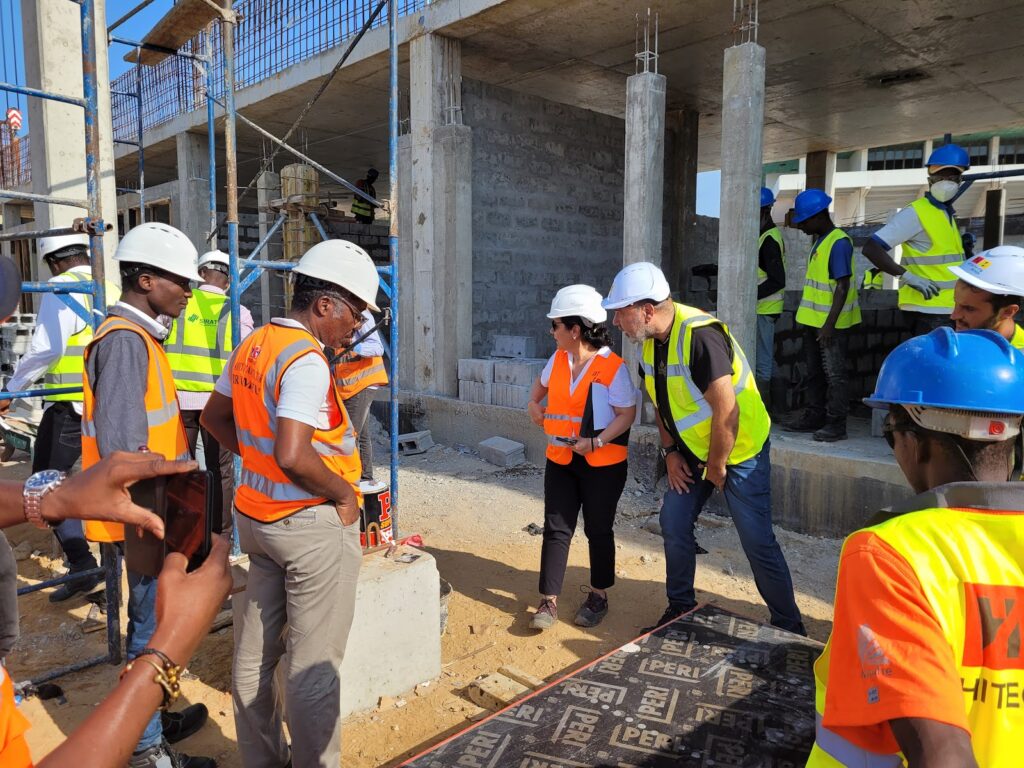 Nahla Jajo-Legrand
, who is heading up the project, and architect Yasmine Idriss visited Cotonou at the end of June for their quarterly site monitoring meeting. On this occasion, they were able to see the various samples presented by the general contractor, including the 2nd prototype version of the concrete columns that will snake throughout the building. They also took part in workshops with the contractors and the client, which proved decisive for the future of the project.