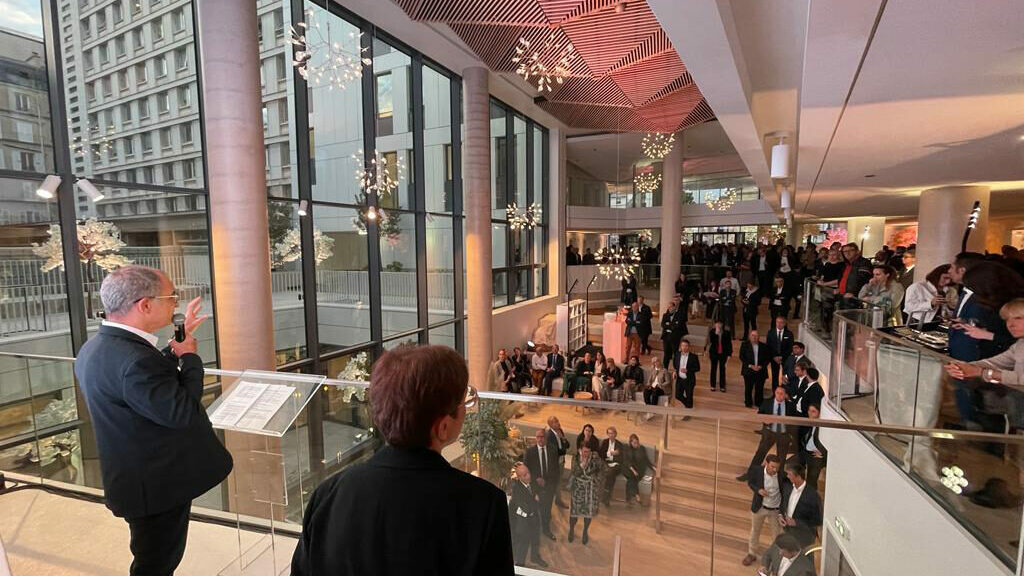 Arte Charpentier was named the winner of the MOE competition for the reconstruction of 4 accommodation buildings at the 123 Orléans-Bricy air base.
To ensure the well-being and comfort of the occupants, the team worked on 4 essential points: the ideal room, the natural lighting, the quality of the circulations and the proximity of the buildings' green spaces.
The 480 accommodations for military executives achieve the following ambitions:
– Finding an architectural gesture that is appropriate, sober and well integrated into the existing general composition;
– Building comfortable and scalable living spaces;
– Designing sustainable and resilient buildings with low operating costs;
– Ensuring optimised construction times by means of a prefabricated constructive system;
– Dry process site to reduce waste.
Team:
Contracting authority: ESID de Rennes
Delegated contracting authority: Crescendo Conseil
Consortium of Project Managers:
Arte Charpentier: complete mission (architecture, interior architecture and landscaping)
Fluids, CFO/CFA, R&U, HQE, Synthesis, Bim Management, FSS Coordination: OTEIS
Design office, Structure, Cleaning and Demolition: DA Ingénieries
Economy of Construction and SSC: CB Economy
Design office, Acoustics: GAMBA
Water Act: BURGEAP