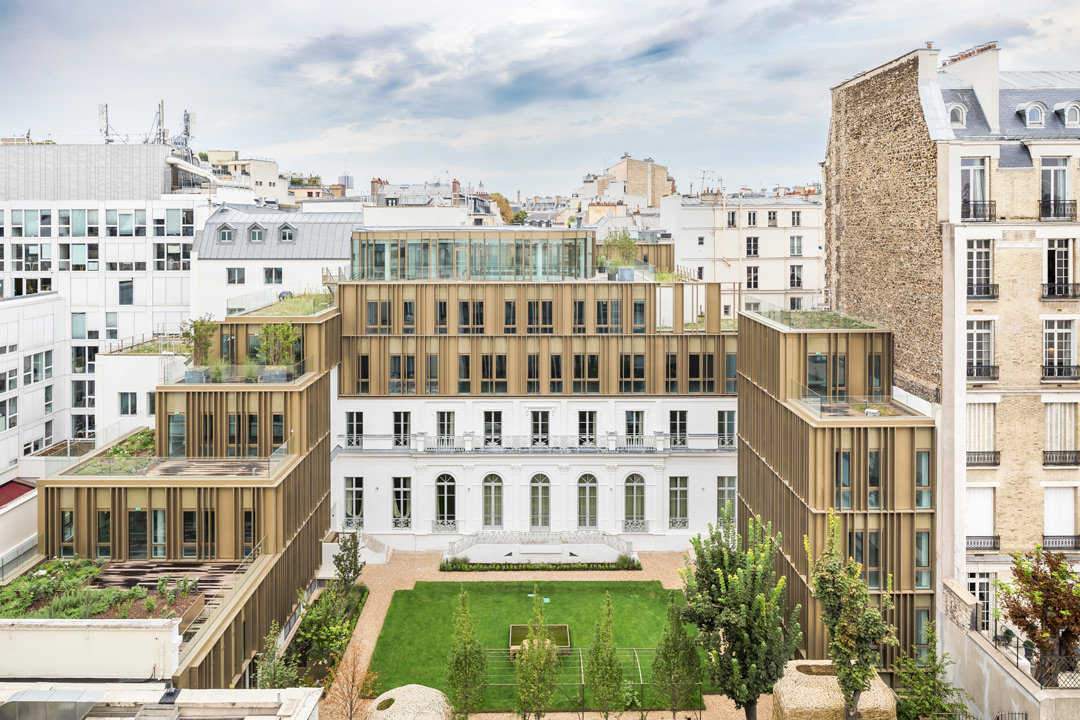 After 22 months of work, the ULTEAM building, located on Rue de Washington in the 8th arrondissement in Paris, a few metres from Avenue des Champs Elysées, has just been delivered to Groupama Immobilier.
This 6,300 m² office complex consists of a Haussmannian building and a building from the 1950s built around a private mansion dating from 1820, with its main courtyard and French-style garden. Arte Charpentier has created a dialogue between history and contemporary architecture.
The project abolishes the boundaries between inside and outside, with 1,500 m² of terraces and green spaces.
ULTEAM meets the best environmental standards (targeted certifications: HQE "very efficient", BREAM RFO "very good" on the renovated part, BREAM 2016 "very good" on the new part and the BIODIVERSITY label).
To learn more about the project, click here!