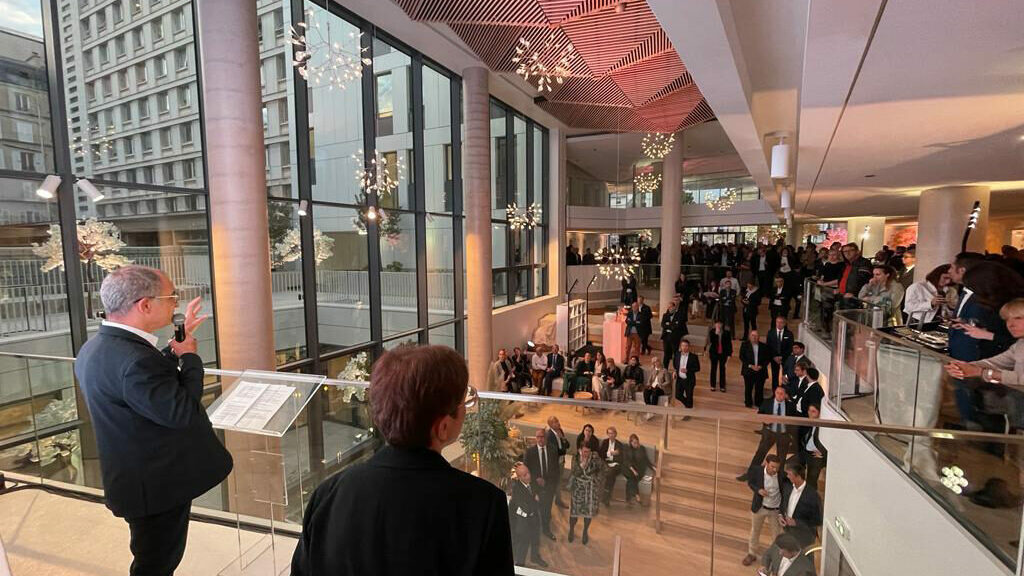 The opening night of the 185 avenue Charles de Gaulle took place on Tuesday, September 28th, in Neuilly. 300 guests attended the event, and Jérôme Le Gall and Antonio Frausto, associate architects, spoke about the design of the building, the ambitions of the project, and warmly thanked the team.
185 Avenue Charles de Gaulle is a major renovation for a new work tool devoted to creativity and well-being. 15,200 m² of offices designed by the agency's architects, interior architects, landscapers and MOEX.
To learn more about the project, click here!