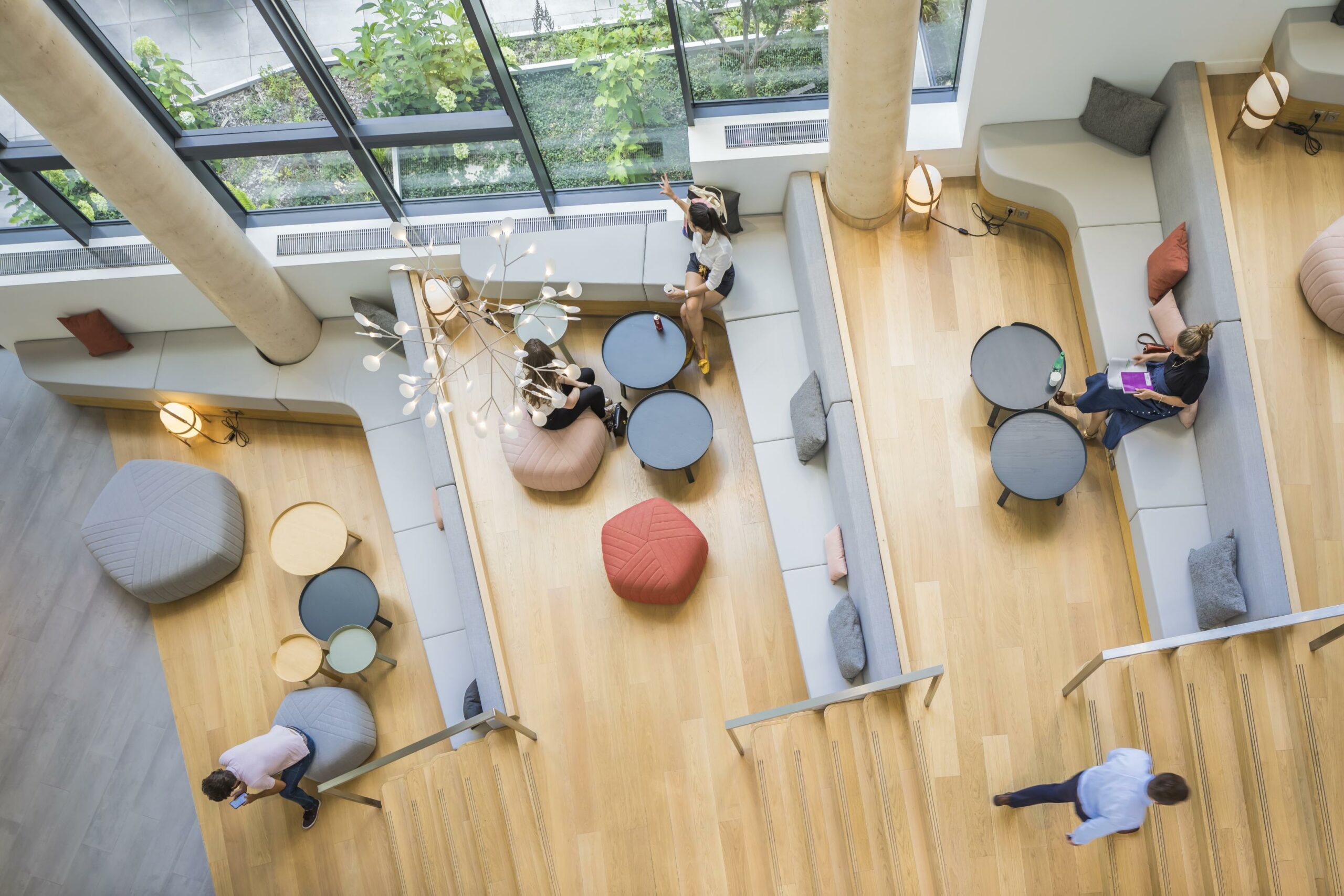 185 avenue
Charles de Gaulle
Located in Neuilly-sur-Seine, 185 avenue Charles de Gaulle underwent a major renovation of the three office buildings, articulated around three axes: to integrate the building into its surroundings, to create a new work tool, and to imagine a new living space. The agency designed the architecture, the interior architecture and the landscaping, and directed the execution of the works .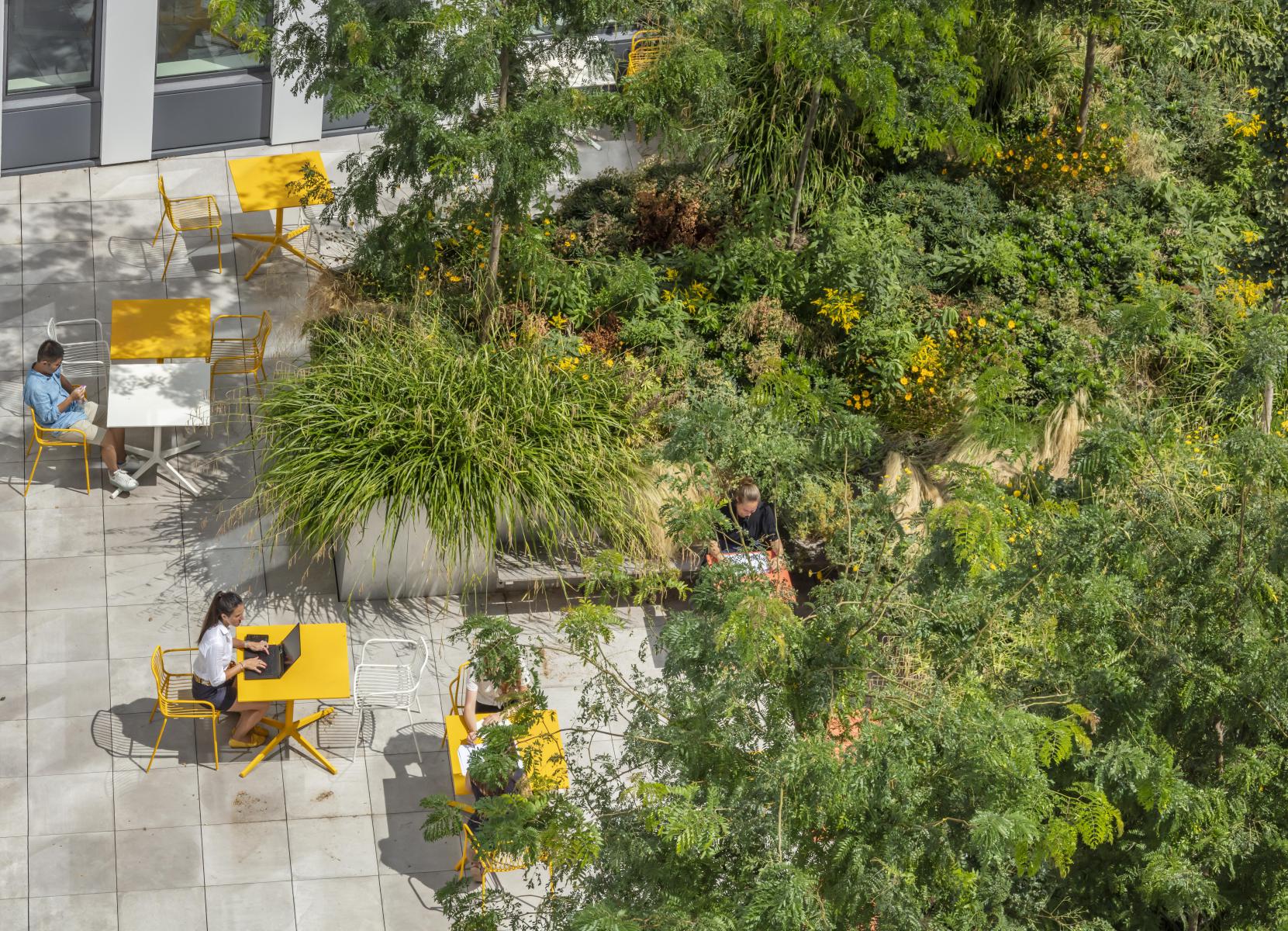 Informations
| | |
| --- | --- |
| Type of project | Major renovation |
| Programme | Tertiary |
| Contracting authority | SCPI Accès Valeur Pierre, BNP Paribas Real Estate |
| Architects | Arte Charpentier |
---
| | |
| --- | --- |
| Location | Neuilly-sur-Seine |
| Studies | 2021 |
| Surface area | 15 200 m² |
| Environmental approach | BREEAM, WELL, WIRED, E+C- |
185 Charles de Gaulle is BNP REIM's most ambitious redevelopment project to date. In addition to creating a building that meets the highest market standards, we and our teams have worked hard throughout the project to place the user experience and a strong CSR approach at the heart of our programming.
Guillaume Delattre, Managing Director / BNP Paribas Real Estate
of site waste recycled, 50% demolition waste
of outdoor areas (gardens, terraces, balconies), 850 m² of rooftop space
We conceived the landscaped project as a system of patios, terraces and green roofs, open to the project's urban environment and vectors of biodiversity. These spaces, accessible to all site users, from "green cocoon" patios to terraces with exceptional views, offer places to meet, socialize and work, conducive to creativity and inventiveness.
Pauline Rabin Le Gall, landscape designer / Arte Charpentier
The main strength of this project lies in the way Arte Charpentier has exploited the infrastructure surfaces through the patios and, above all, the Agora. The Agora is one of the strongest elements of the design, providing both a gentle vertical circulation that intelligently links the two levels of the service plinth, and a genuine living space for the occupants.
Sébastien Alphand, General Manager / Theop
The collaboration between Bouygues 'Batiment Renovation Privee' and the Arte Charpentier team, in a common dynamic of passion, progress and commitment to the success of this magnificent building, has been very satisfying.
Michel Gomes, Manager of 185 CDG / Bouygues Bâtiment IDF Private renovation
It is through the right balance of all the professionals and the coordinated articulation of their know-how, both in the design and in the execution, that such a project could be achieved. The success of this project lies in the symbiosis of technical, economic and creative minds.
Michela Donato, architect / Arte Charpentier