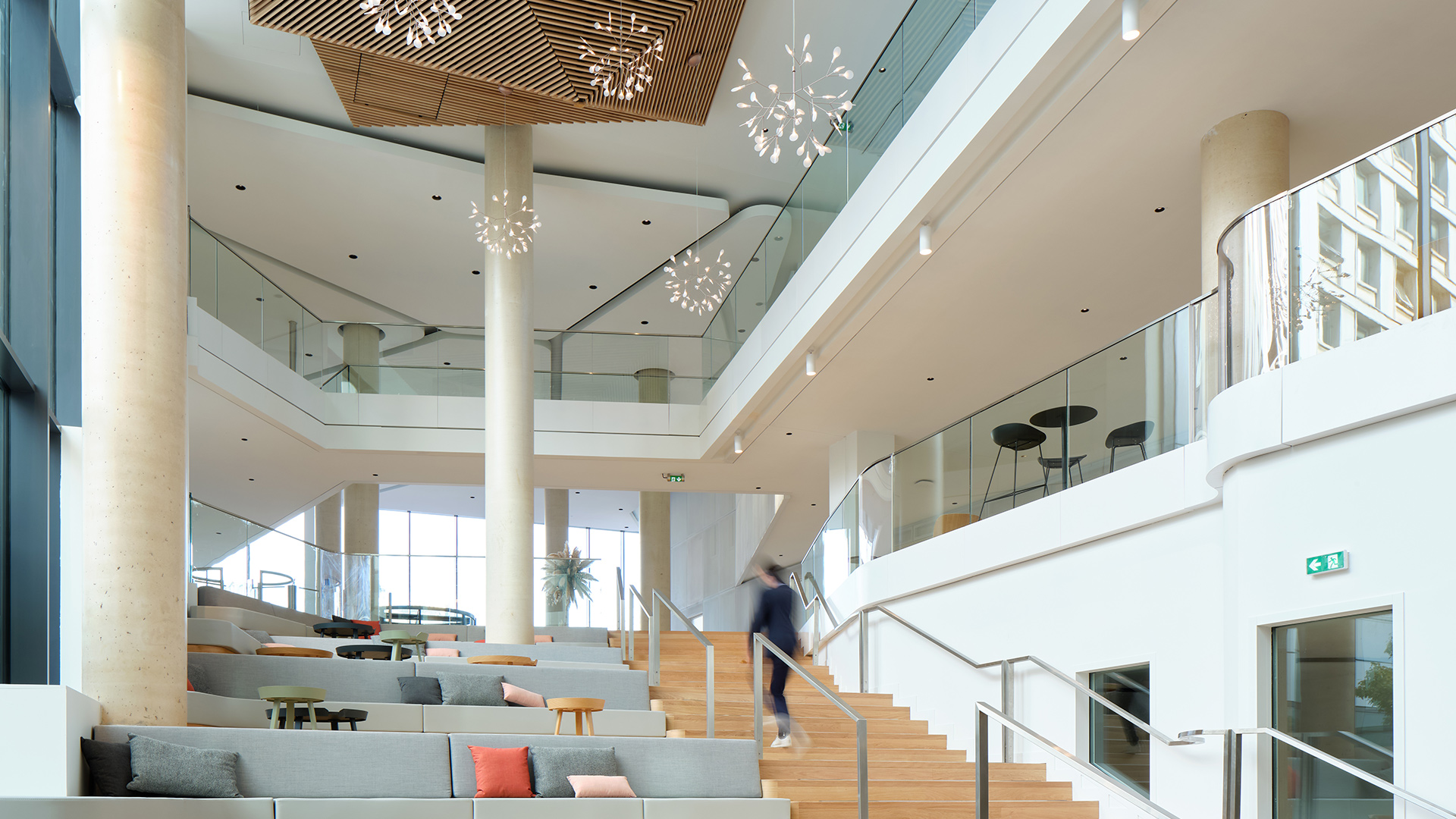 185 avenue
Charles de Gaulle
Located in Neuilly-sur-Seine, 185 avenue Charles de Gaulle underwent a major renovation of the three office buildings, articulated around three axes: to integrate the building into its surroundings, to create a new work tool, and to imagine a new living space. The agency designed the architecture, the interior architecture and the landscaping, and directed the execution of the works .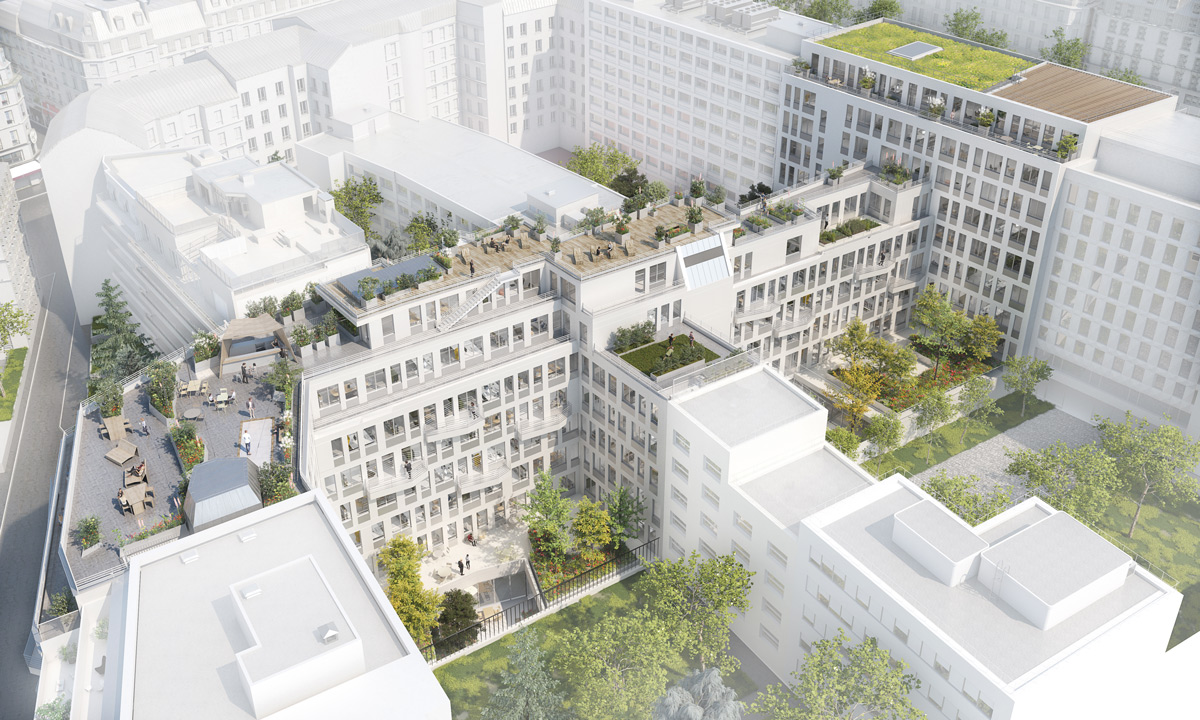 Informations
| | |
| --- | --- |
| Type of project | Major renovation |
| Programme | Tertiary |
| Contracting authority | SCPI Accès Valeur Pierre, BNP Paribas Real Estate |
| Architects | Arte Charpentier |
---
| | |
| --- | --- |
| Location | Neuilly-sur-Seine |
| Studies | 2021 |
| Surface area | 15 200 m² |
| Environmental approach | BREEAM, WELL, WIRED, E+C- |
185 Charles de Gaulle is the most ambitious redevelopment project launched by BNP REIM. In addition to having built a building that meets the best standards on the market, throughout the project, with all the teams, we wanted to place the user experience and a strong CSR approach at the centre of our programmatic reflections.
Guillaume Delattre, Deputy chief executive officer / BNP Paribas Real Estate
of recycled site waste, 50% demolition,
2830 m² of outdoor spaces (gardens, terraces, balconies), 850 m² rooftop
The outdoor spaces are designed as rooms in their own right, offering employees another way of working; the users benefit from a patio, a plant cocoon bathed in light; an accessible terrace and a biodiversity reserve share the top floor
Pauline Rabin Le Gall, landscaper / Arte Charpentier
The main strength of this project lies in the way in which Arte Charpentier managed to exploit the infrastructure surface area by means of the patios and especially the Agora. It is one of the strong elements of the design, it is both a gentle vertical circulation intelligently connecting the two levels of the service base, and an animated environment for the occupants.
Sébastien Alphand, managing director / Theop
The collaboration of Bouygues Bâtiment Rénovation Privée alongside the ARTE CHARPENTIER team, in a shared dynamic of passion, progress and commitment to the success of this magnificent building, has been of great satisfaction.
Michel Gomes, head of service 185 CDG / Bouygues Bâtiment IDF Rénovation privée