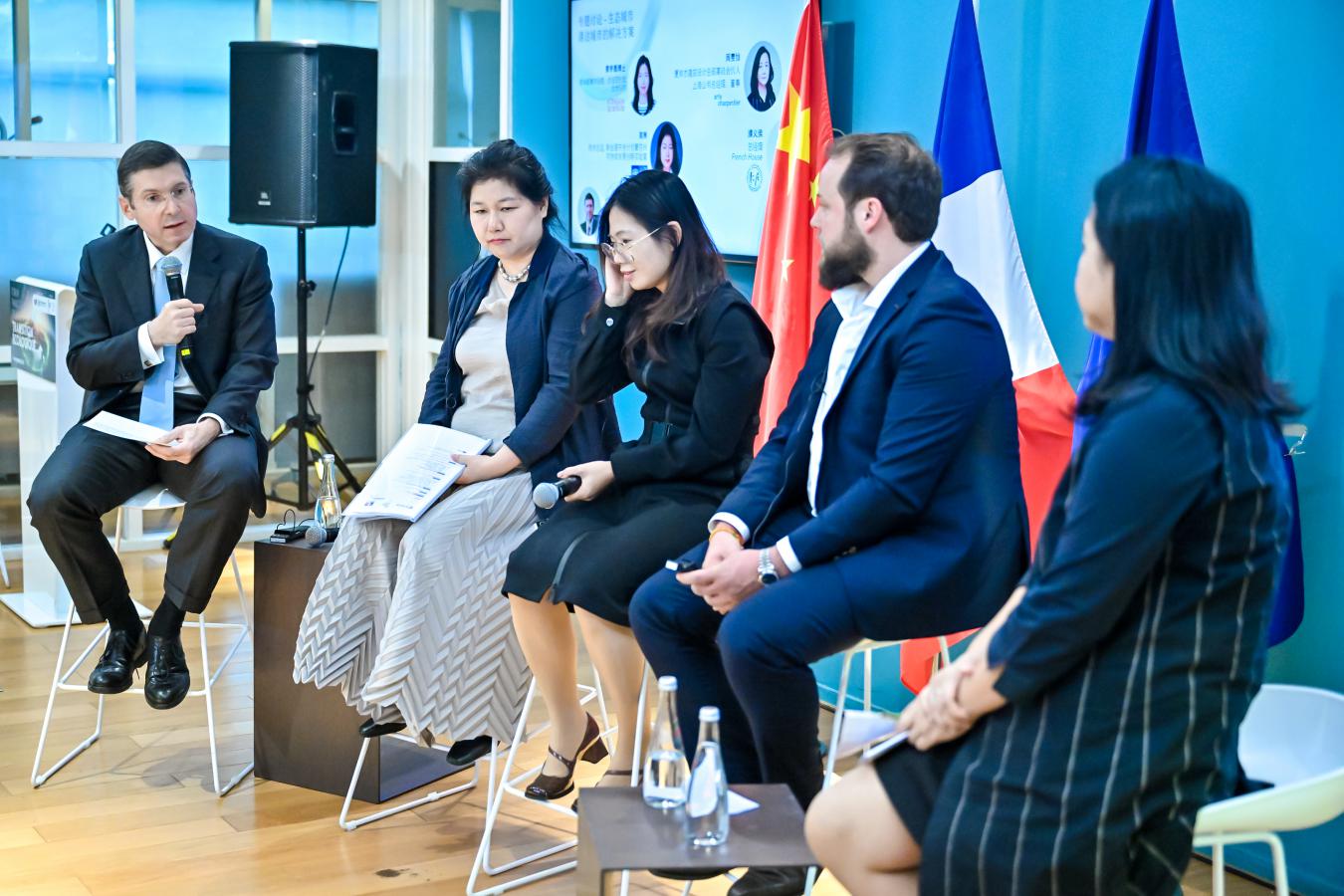 On November 7th, 2023, Business France and CCI FRANCE CHINE, in collaboration with the Ambassade de France en Chine and the French Eco-City Club, hosted the inaugural Sino-French Forum on Ecological Transition in Shanghai.
This groundbreaking event, brought together officials, experts, and industry leaders to delve into the challenges and innovations driving ecological transition in China.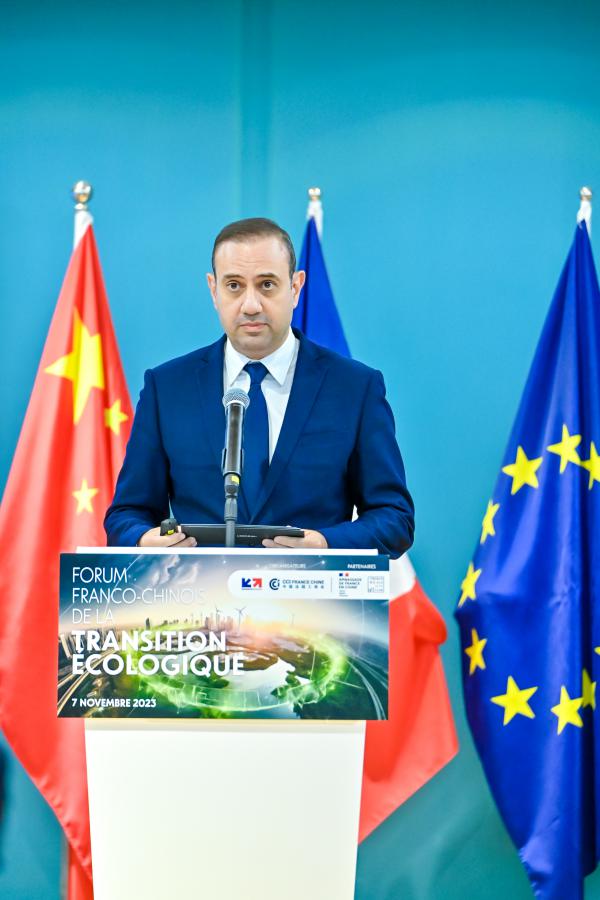 Inaugural intervention of his Excellency Bertrand Lortholary, Ambassador of France to China.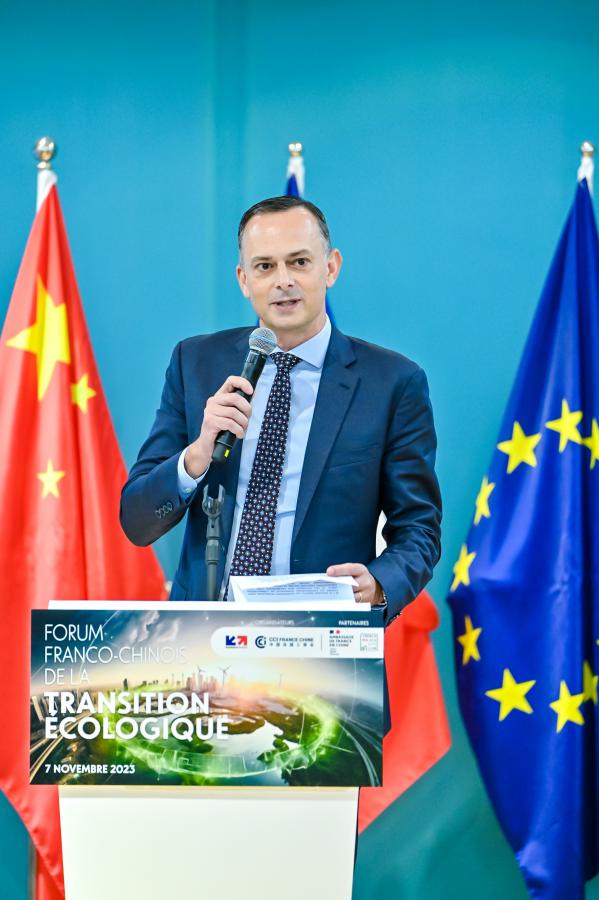 Inaugural intervention of CCI FRANCE CHINE's very own President Christophe Lauras
Inaugural Address: By CCI FRANCE CHINE's very own President Christophe Lauras and His Excellency Bertrand Lortholary, Ambassador of France to China.
Urban Ecology & Clean Energy: Two insightful panel discussions revolved around urban ecology solutions for cleaner cities and the transformation of energy production and consumption. Experts explored innovations addressing environmental challenges.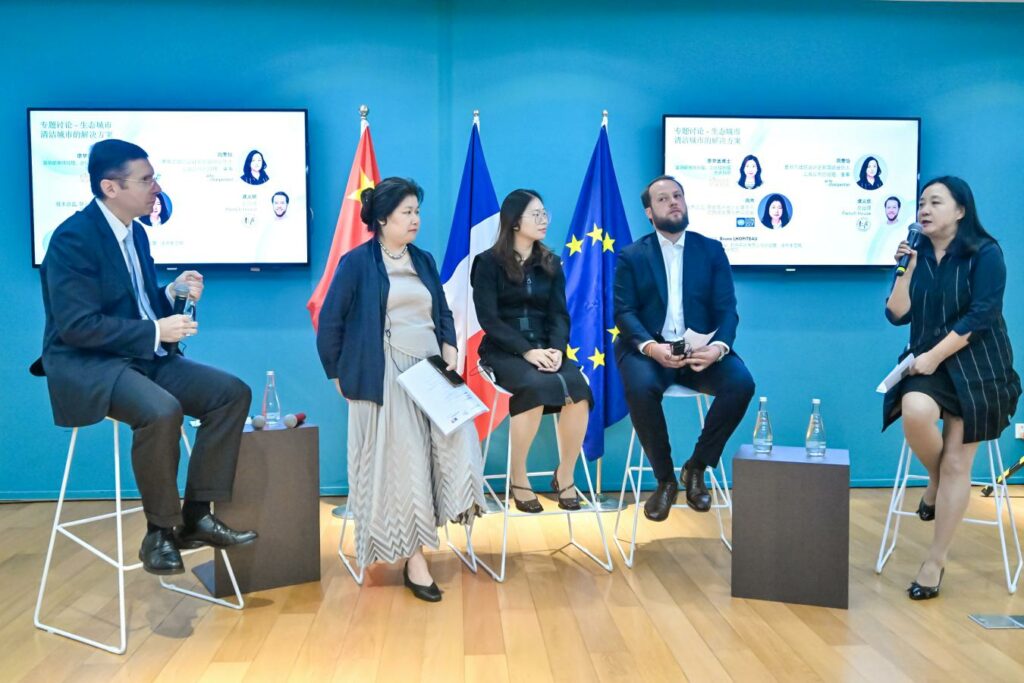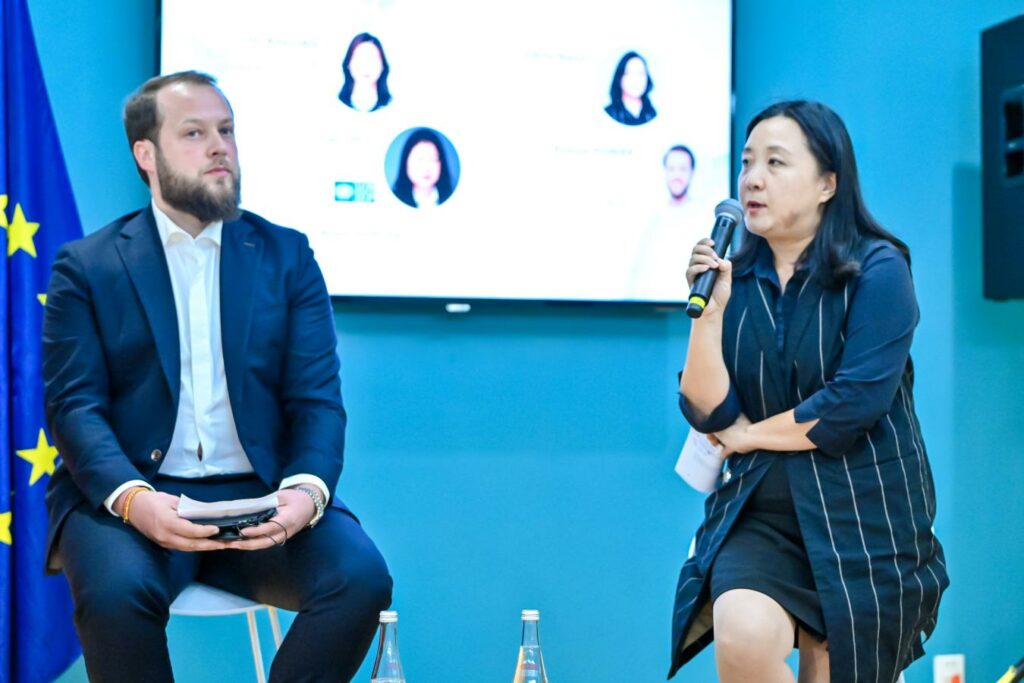 Intervention of Wen Yi Zhou, Arte Charpentier
Speakers Include:
Fabrice Megarbane, President North Asia and CEO China, L'Oréal
LI Jing, Marketing Director, Veolia
SUN Jiayue, Sales & Marketing Director, Arkema
Wen Yi zhou, Senior Partner and Director of the Shanghai subsidiary, Arte Charpentier
Romain Poirier, Founder, French House Construction Consultant and Interior Design (Shanghai) Co., Ltd.
Joan Zhou, Technical Responsable, UNDP Suzhou SDG Innovation Lab
Ada Liao, Marketing Director and Deputy Director, Kingfa Sci.&Tech. Co., Ltd.
Serge Godefroid, Director, Michelin Tyre Research & Development Center
Fabrice Fourcade, President, EDF
Wang Lin, VP, TotalEnergies
Mia Cheng, Carbon Neutrality Manager, FORVIA
Wally Zang, Directeur général du service technique, Jinko Solar
Rui Tang, CEO fondateur, 上海纵目科技有限公司Shanghai Zongmu Technology Co. Ltd.
Frédéric Sanchez, President and CEO, Fives, President MEDEF International
You Tianfu, VP, Operations DBC, Danone
Christian Gianella – Minister-Counsellor, Head of the Regional Economic Service (SER)
Sun Yangcheng, Deputy Director General of the Suzhou Industrial Park Economic Development Commission
This forum marked a significant step toward a greener future, highlighting the collective efforts of French and Chinese businesses to drive ecological transition. Let's continue this momentum and work together for a more sustainable tomorrow!