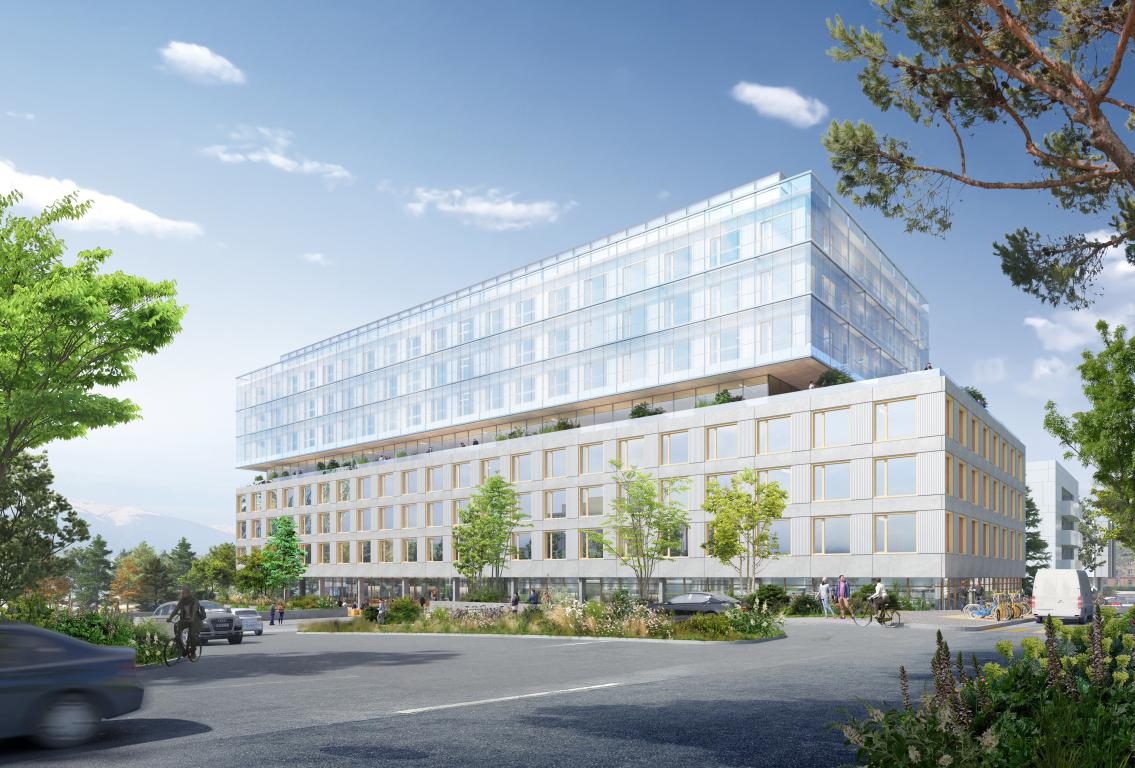 A Hub of Excellence in Health – a competition won by TLR Architecture & Associés , Arte Charpentier and CLR architectes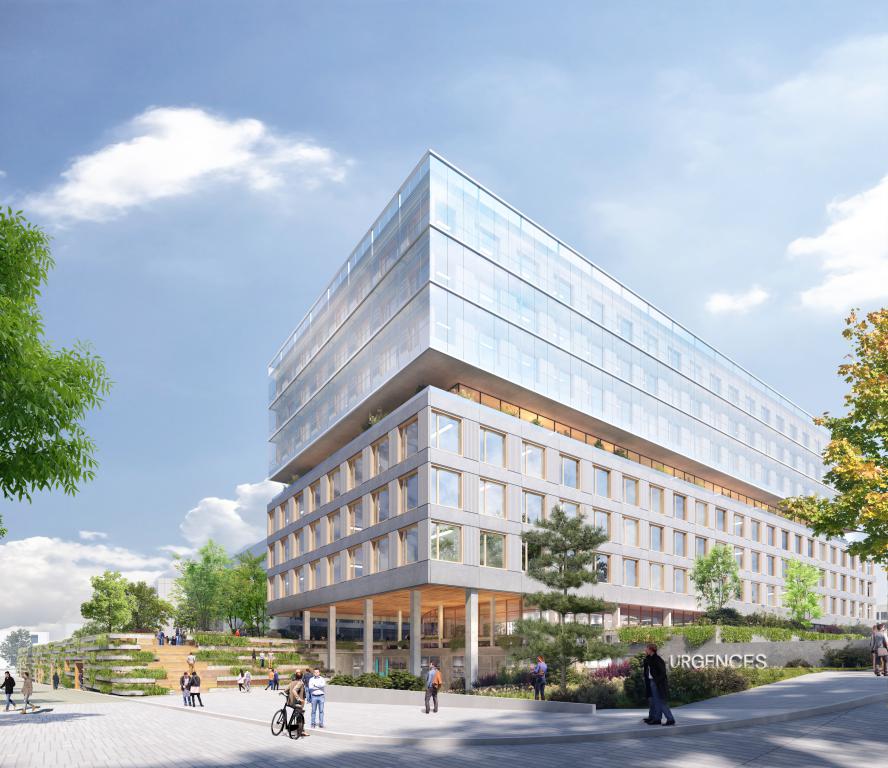 A HUB of Medical Excellence
The aim of this building is to absorb the hospital's linear needs, rethink its dynamics and bring together complementary players. The Campus Santé will house hospital services and related programmes.
The emphasis is on design flexibility, with the building conceived as a series of multi-purpose platforms offering maximum modularity. Traffic flows have been rethought and prioritised to facilitate specific horizontal and vertical circuits and routes.
The landscape and urban concept
One of the site's assets is the park along its north-west façade, which provides a landscaped setting. The park is of great value, offering views and opportunities to stroll around. A wide hospital street runs through the park and gardens, linking the different parts of the hospital and providing connections with the future campus.
An environmentally-friendly health campus
Photovoltaic panels will be installed on the roof. The 5th façade will be planted to encourage biodiversity and water retention. The project's fundamental approach is to make maximum use of technical equipment to power the systems needed for the processes to run smoothly.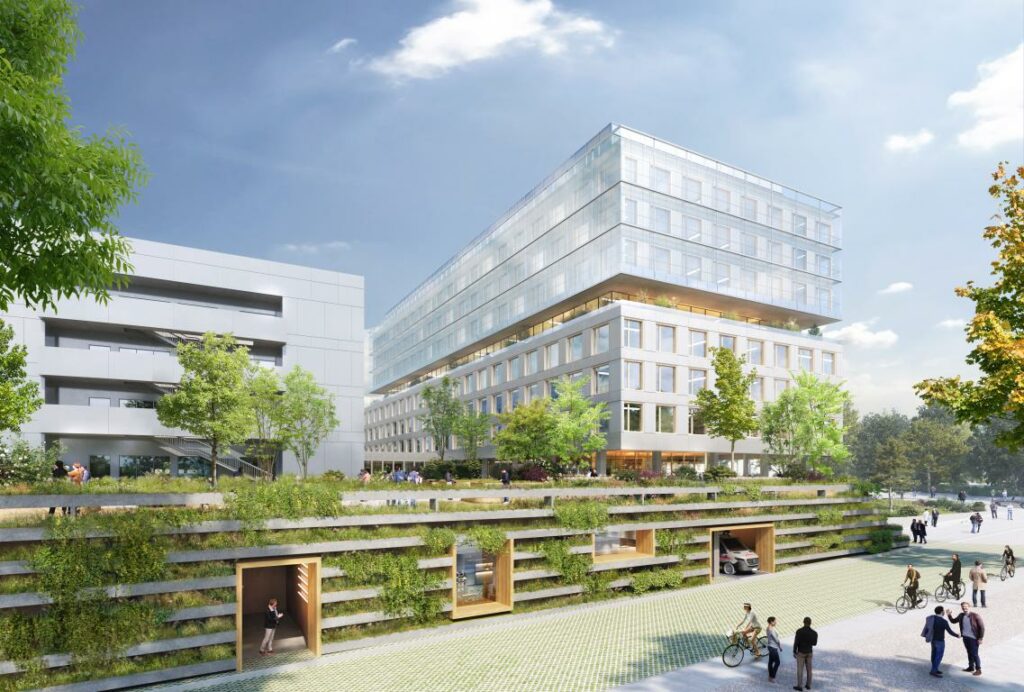 TEAM
Client
Project owner's representative: Ergon S.A
General Planner: ComplexBauAG
Project Management
Lead architect: TLR Architecture & associés
Associate architect: Arte Charpentier
Associate architect: CLR architectes
Landscape architect: Arte Charpentier
Interior designers: TLR Architecture & associés, Arte Charpentier, CLR architectes
Surface area: 24,550 m²
Completion date: 2028