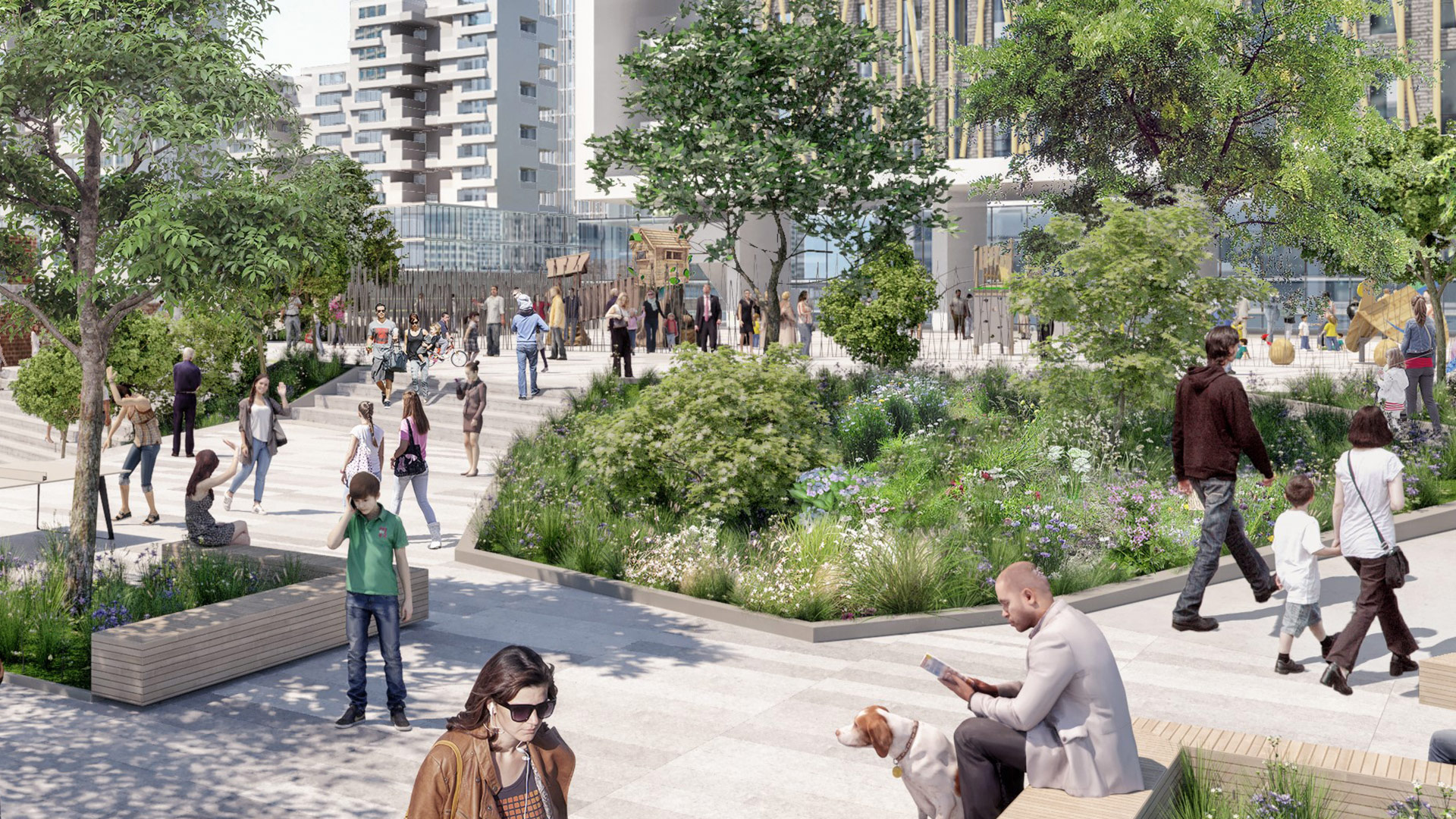 Future TGV station district in Quzhou
Urban project for the new future TGV station district in Quzhou, which aims to create a city of the future that is simultaneously ecological, intelligent and innovative. Arte Charpentier responded to this international competition to develop the concept of the urban project over a surface area of 11.6 km²; and detailed urban projects for three key sectors: the Station, the Ecological Park and the Innovation & Finance district.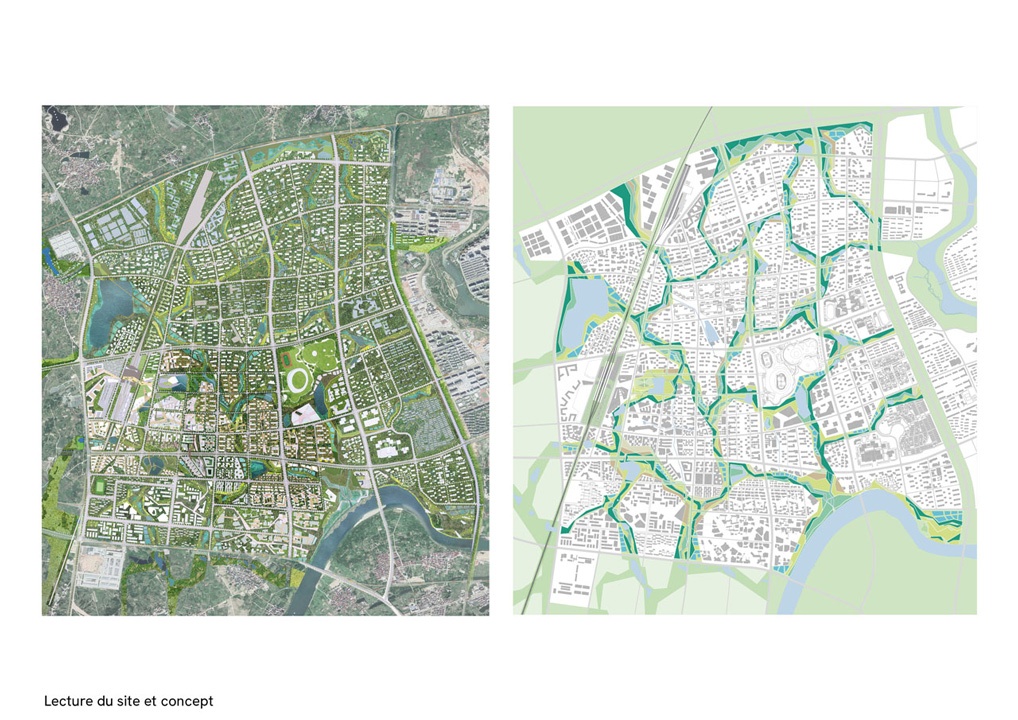 Informations
| | |
| --- | --- |
| Type of project | Urban project |
| Contracting authority | Quzhou West District Investment Co., Ltd |
| Missions | Urban planning, landscaping |
---
| | |
| --- | --- |
| Location | Quzhou, China |
| Competition | 2019 |
| Surface area | 11,6 km² |
On a global scale, the most exemplary cities in terms of sustainability and quality of life are those that present the most natural spaces, well over 30%: the New District of the future TGV station in Quzhou, as a future neighbourhood, must fulfil the same ambition.
Silvia Pucci, landscaper-designer / Arte Charpentier
These main functions are the expression of a dominant "tonality" in these different districts, which necessarily integrate a great diversity of functions. The main function extends its area of influence well beyond their limits.
Sophie Laplace, architect-urban planner/ Arte Charpentier