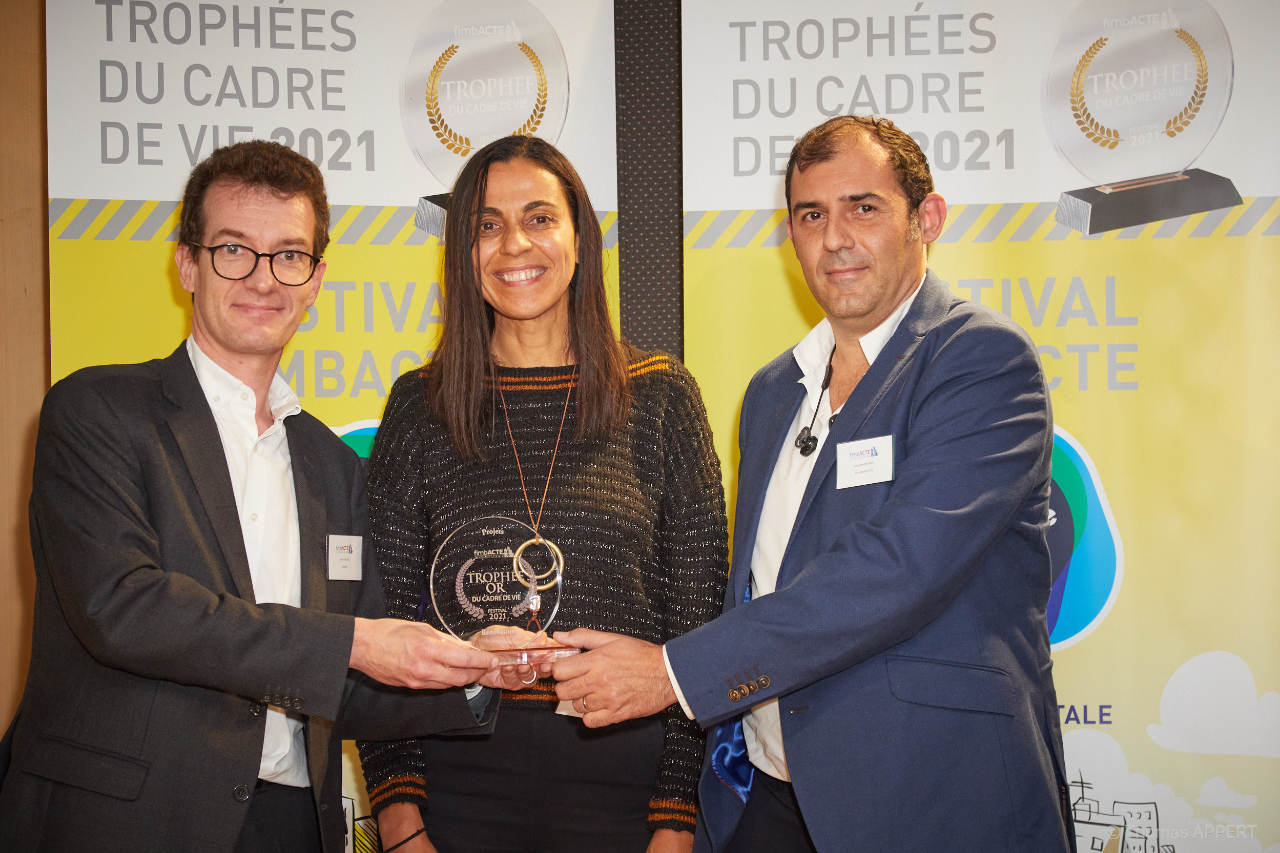 On October 18th, the Silex² project, located in the Part-Dieu district of Lyon, was awarded the FimbACTE Festival Trophée du Cadre de vie in the Project category, Renovation section.
Since 2014, Arte Charpentier has been working alongside Mà ARCHITECTES in close collaboration with Covivio to make this tower a project connected to the city by creating social ties and revitalising the neighbourhood.
Silex² is a real estate complex consisting of an existing, renovated tower, its extension adjacent to the north facade, and a 9-storey building that connects with its neighbour, Silex I. The decision to renovate the existing tower without demolishing it contributed to reducing the ecological impact, saving approximately 17 500 tonnes of CO2 over the lifespan of the building.