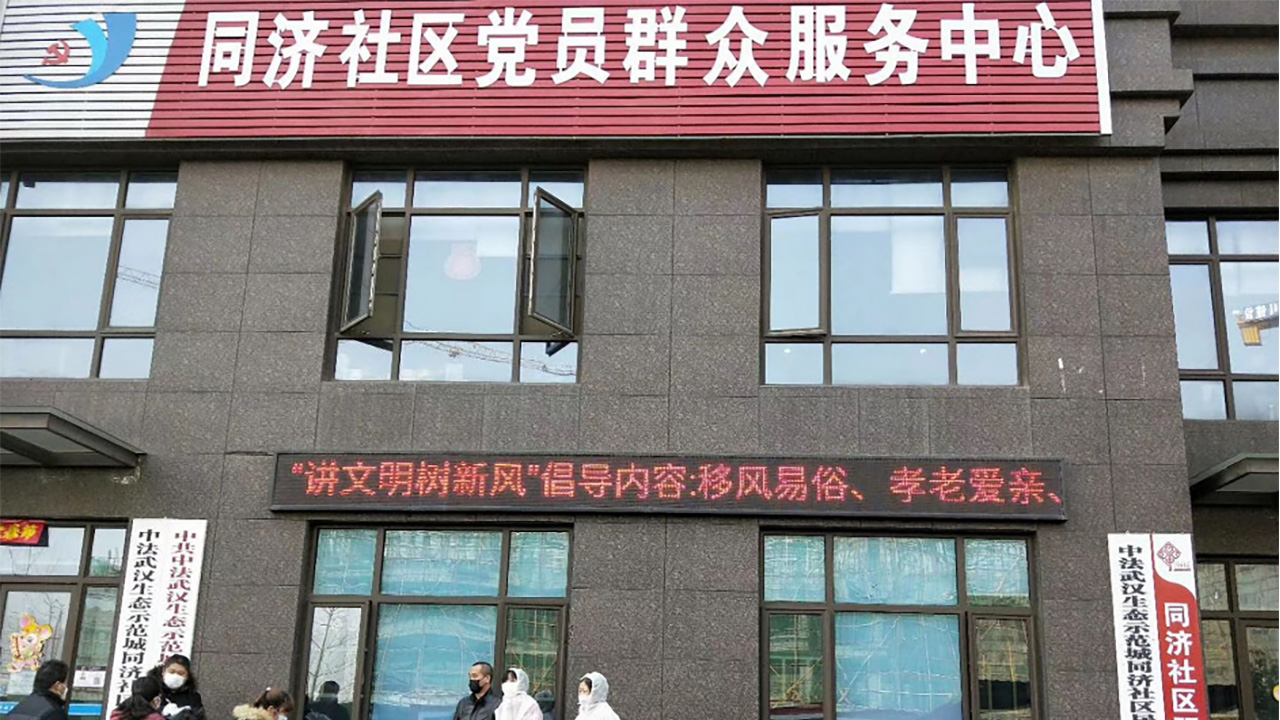 Georgina André, a reseacher and urban planner at the agency, tells us about her geography thesis by decoding an image of Wuhan every 15 days.
The Coronavirus pandemic, which originated in Wuhan, placed the city under a virtual state of siege between January 23rd and April 8th, the city's official reopening date. The Chinese authorities took drastic measures to limit the spread of the coronavirus epidemic in Wuhan. The Wuhan quarantine was widely publicised and revealed the extent of the means deployed by the Chinese authorities. The daily need for food, conditioned by access to a structured food supply network, was one of the essential activities affected by the lockdown in Wuhan: between the strict travel restrictions, the increase in prices, and the lack of availability, local governments and residents had to implement a series of collective strategies to get supplies. 

Social networks, local shops and local administrations played an essential role in these new supply chains. In this photograph, we can see one example of these collective strategies, with the daily distribution of vegetables bought by the inhabitants of the neighbourhood. Supermarkets, corner shops, and even some restaurants, converted into food suppliers, used an application of the WeChat social network, moderated and managed by volunteers and "network managers", to display products available for purchase. If the minimum order was reached by the inhabitants, the vegetables were delivered the next day, and distributed to the inhabitants by the volunteers in front of the neighbourhood administration offices.

Photo source: WeChat user, February 10th, 2020.

Excerpt from an article currently being co-authored with Etienne Monin and Yu Qie from the Prodig laboratory

To learn more about Georgina André's thesis, please see the new article: Wuhan, a geographer's perspective