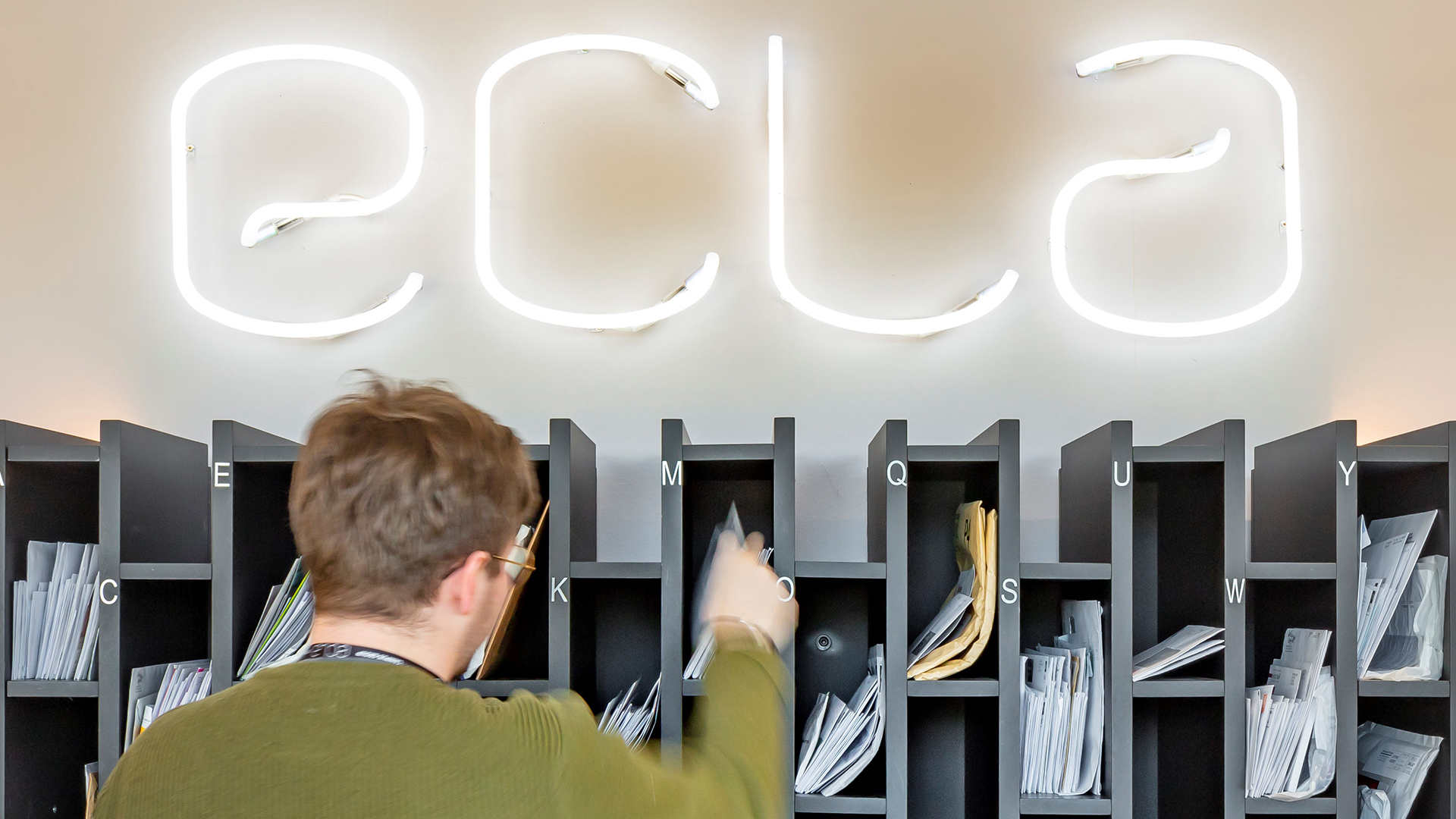 Located on the Saclay plateau, the ECLA campus is a student residence devoted to co-living. Originally designed as an office campus, it now offers 1,100 housing units and 3,000 m² of shared spaces. Following the success of the operation, a first extension of 140 dwellings was completed in 2021 and a new phase, with 639 dwellings and 1200 m² of shared spaces, is under construction for completion in July 2023.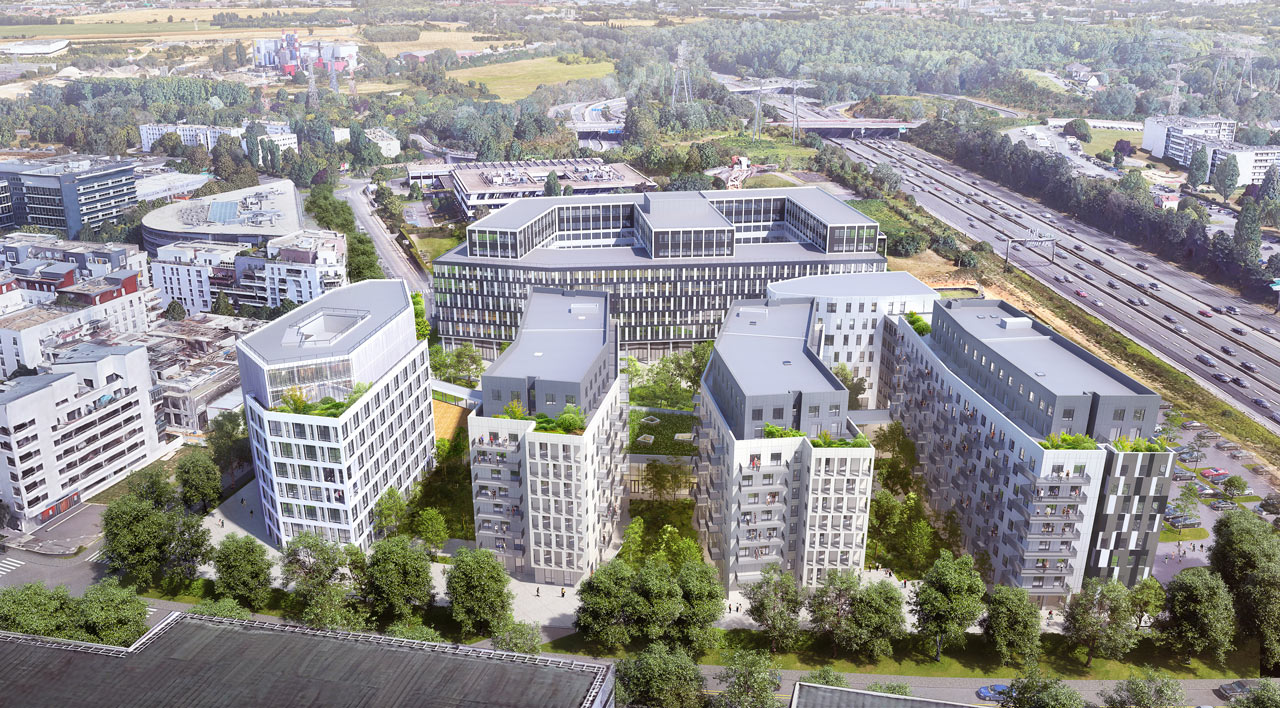 Informations
| | |
| --- | --- |
| Type of project | Conversion and new construction |
| Programme | Student residence |
| Contracting authority | Grand M Group (OCEANIS) |
| Missions | Architecture, interior architecture, landscaping |
---
| | |
| --- | --- |
| Location | Palaiseau, France |
| Staged completion | 2018 / 2021 / 2023 |
| Surface area | 70 000 m² |
| Environmental approach | RT2012 |
Originally designed to accommodate offices, whose frame has been adapted to its new use, the ECLA campus is perfectly adapted to the requirements of a co-living residence.
Jérôme Le Gall, architect / Arte Charpentier
adapted housing units for 1300 residents
of shared spaces, shared kitchen of 65 m², kiosk-bar-restaurant with 215 seats, agora of 667 m², library of 35 m², music studio of 15 m² for phase 1
The walk-through of the ground floor was imagined as a walk through an open space, without constraints, offering completely open spaces and other more intimate ones.
Clémence Rabin Le Gall / interior architect
We have kept the soil in place and adapted the plant palette to this particular substrate (Fontainebleau sand: low in minerals and draining) to compose abundant and "natural" forest atmospheres that we look forward to seeing evolve. This approach, with its many economic and environmental benefits, is of particular interest to us and is part of our research on the life cycle.
Pauline Rabin Le Gall, landscaper
The ECLA Campus is one way to meet the very specific needs of the Saclay plateau, which concentrates more than 76,000 students and 11,000 scientists and has a pronounced housing gap.
Jacques-Édouard Charret / president of the ECLA Campus and CEO of Grand M Group