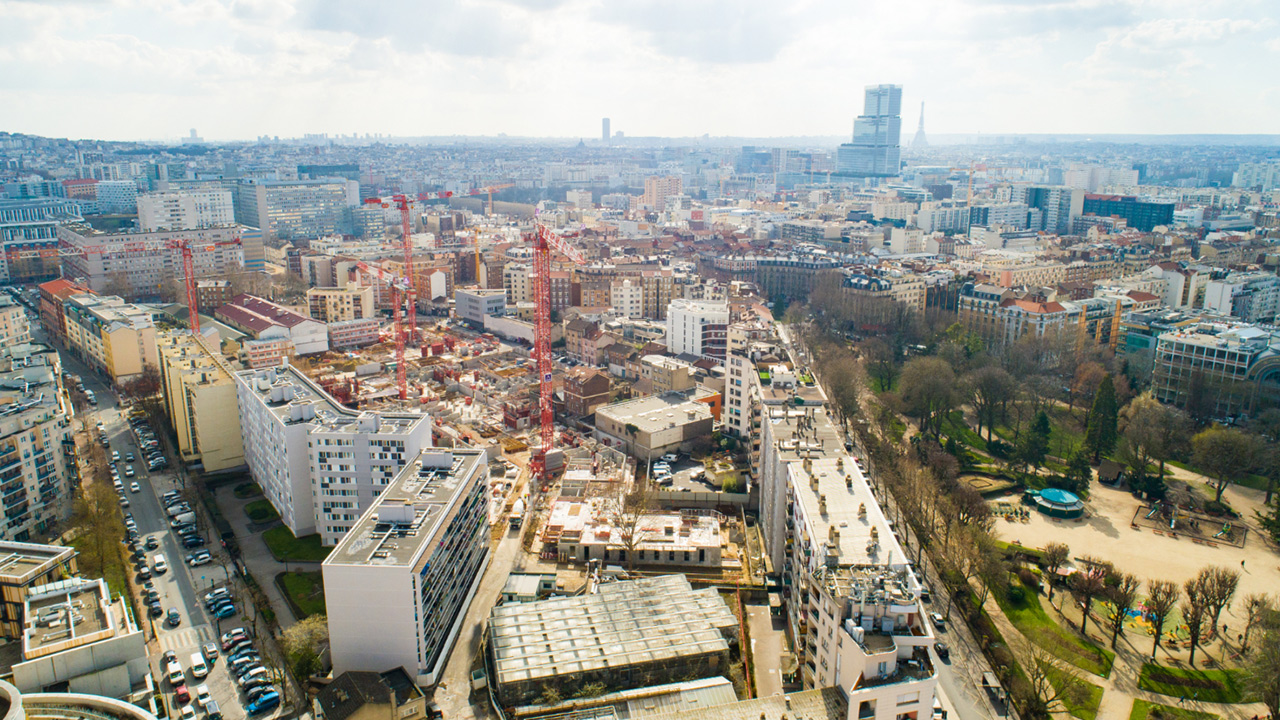 Located on the immediate outskirts of Paris, Clichy Atrium City, designed as a "well-being" area, is Clichy's new signature complex.
Designed by Arte Charpentier Architectes and François Leclercq Architectes Urbanistes,  this high-end complex, designed as a small town within a larger one, is intended for all audiences and contains 550 housing units (approxmately 1,500 residents). A major project combining housing, shops, equipment and green spaces of 27,700 m². Completion planned in 2023!
To learn more about the project, click here!